Roberto Rosa Appointed as PSAI International Academy Chief Instructor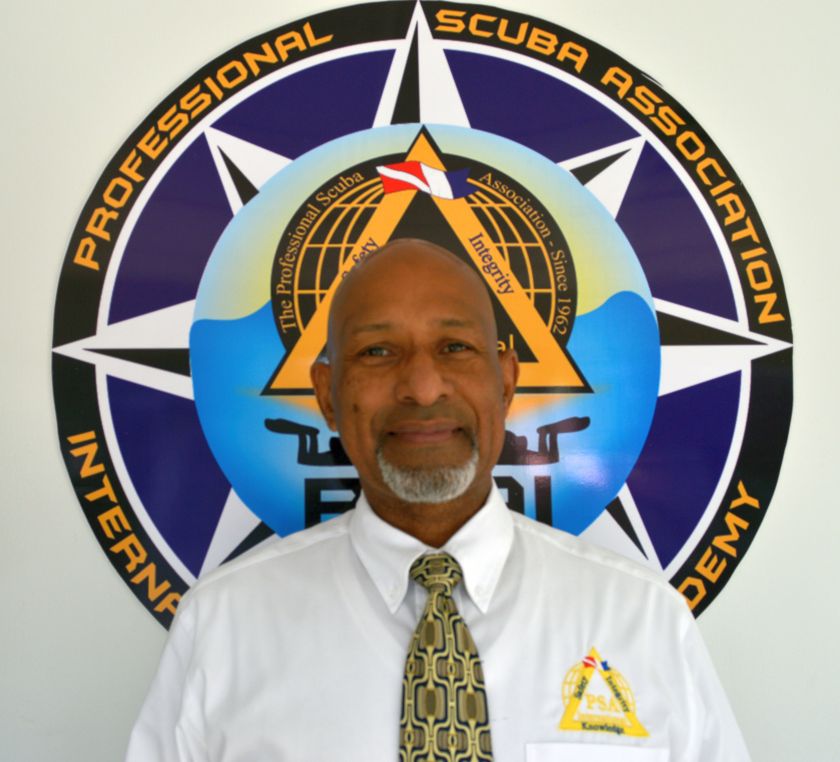 A quick look at the background and educational skills of Roberto Rosa, combined with his stellar performance during his training make him an outstanding asset in the position of PSAI International Academy Chief Instructor.
Below is a writeup of Roberto's background (as submitted by Roberto), showing he is definitely an "Aquatic & Education Oriented Person":
I was born in Manhattan, New York City at the year of 8, my parents as natives of Puerto Rico decided to move back to the Island where I was raised. Being part of an island the relationship with the sea is an everyday experience, instead of every summer in the state of New York.
I recall the precise moment in my life when I got passionate about my relationship with water. It was in my first trip to a beach near my hometown. My eyes and my mind were captivated by the waves coming in and out. I was a little boy fascinated with the magnificence of the sea. I imagined myself being part of that sea.
At age 13, I learn to swim and joined the Swimming Club in my hometown Levittown. This decision was the starting point of my whole professional career. Swimming competitions were part of my teenage weekend routine all year around. After several years with the swimming team I was attracted to Water Polo. I joined the team and years later I was selected Captain of my hometown Team. Two years later I was selected for the Water Polo Puerto Rico National Team. In addition to all this happening in my life, because of my discipline to this sport I was offered the opportunity to be Certified as Lifeguard and Swimming Instructor. There I started teaching swimming to kids as well adults, having the grand satisfaction of seeing people from no swimming knowledge to swimming across the pool.
This new challenge opens my eyes to another field that unlocked for me so many doors in the future. Subtly, I discovered my second passion: Teaching. This was the reason I decided to enroll for the Physical Education Program at the University of Sagrado Corazón. I knew that by combining these two fields I was going to be successful anywhere I went and offer other people the best of me.
In 1978 I joined the US Navy. During my 20-year career, I was mainly exposed to the IT Department, teaching computer programing to military and civilians. I was sent to instructor school of "Trainer of Trainers". Because of my dedication and outstanding recognition for teaching in different headquarters, I was selected "Sailor of the Year".
As years passed by, I went from one headquarter to another teaching computer and writing procedures for the US Navy IT Department. Nevertheless, I never forgot my first passion. Therefore, when I was in Italy site I saw the opportunity to be Certified as Dive Master. Not only I was granted this certification, I also was granted to be Dive Instructor Assistant, teaching at the military personnel station in Italy.
I retired from the US Navy satisfied with all the accomplishments I received. Once in the civilian arena, naturally I chose to continue my career in the IT Department. Teaching at Advanced Career Training in Jacksonville, FL. I was then transferred as the Director of Computer Science Department at Atlanta GA.
I returned to my home island of Puerto Rico in 2001. Following my life experience, I continued in the IT field has a freelance. Nevertheless, I continue my first passion, "The Sea"; where swimming and diving whenever I have the opportunity.
Being part of PSAI Academy is like being in the dream coming true, where my two-passions come together. "Teaching & Diving".