PSAI China Represents PSAI at Two
DRT Shows in Shanghai and Beijing
中国国际潜水暨度假观光展(简称DRT),目前为亚洲地区最有影响力的国际性潜水展
之一。每年会在中国,香港,冲绳,菲律宾等地举办国际性的潜水展览,为众培训机构、潜水品牌拓展中国大陆的潜水市场提供平台。
2015年,PSAI中国先后在上海、北京两站参加了这场属于中国潜水人的盛会。共有30多家媒体到场支持此次潜水度假观光展。
在PSAI国际专业潜水协会的展台前,吸引了大量了潜水员,他们对PSAI的培训表示出
了极大兴趣,现场咨询了有关休闲及技术潜水的各种课程。
同场,与PSAI合作的品牌产品,例如SANTI全系列干衣、LIGHTMONKEY系列主灯、SHEATWATER电脑表、CCR中的佼佼者MEGALODON和PATHFINDER都吸引了很多技术潜水员前来咨询。
Diving & Resort Travel Expo (The DRT Show) is one of the major scuba diving events in Asia area. It takes place in China (Beijing and Shanghai), Hong Kong, Japan and Philippines every year which provided an important platform for both diving training and other dive related business to expand their connection with the local public.
In 2015, PSAI-China joined together with more than 30 other diving corporates to support this successful event in both Shanghai and Beijing.
Many divers are attracted to PSAI's booth for getting more information on PSAI high quality training and they also impressed by the variety of the courses we provide.
Also, the famous brand in scuba diving such as Santi dry suit, Light Monkey lighting systems, Shearwater dive computer, Dive-X scooter and ISC rebreathers are joined forces with PSAI-China to show how strong our support in the diving society.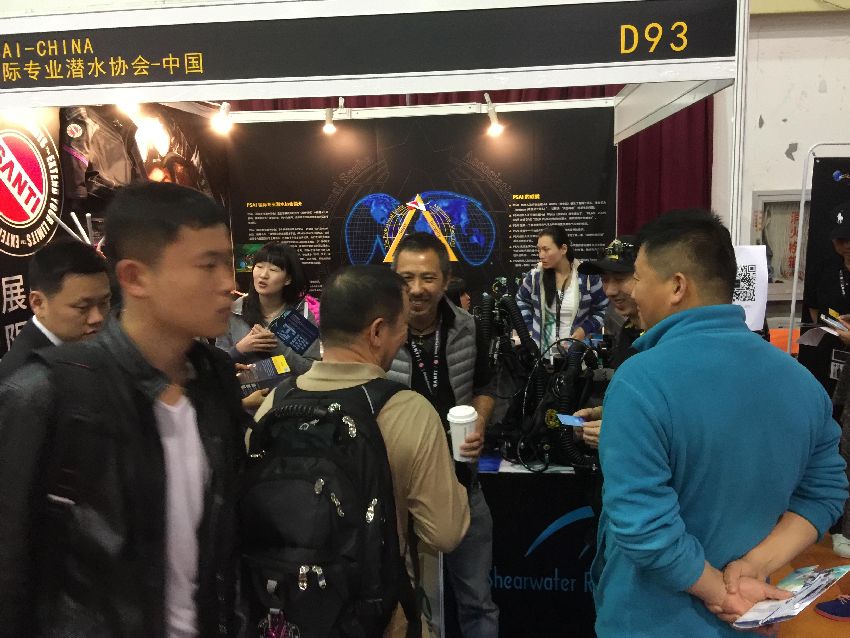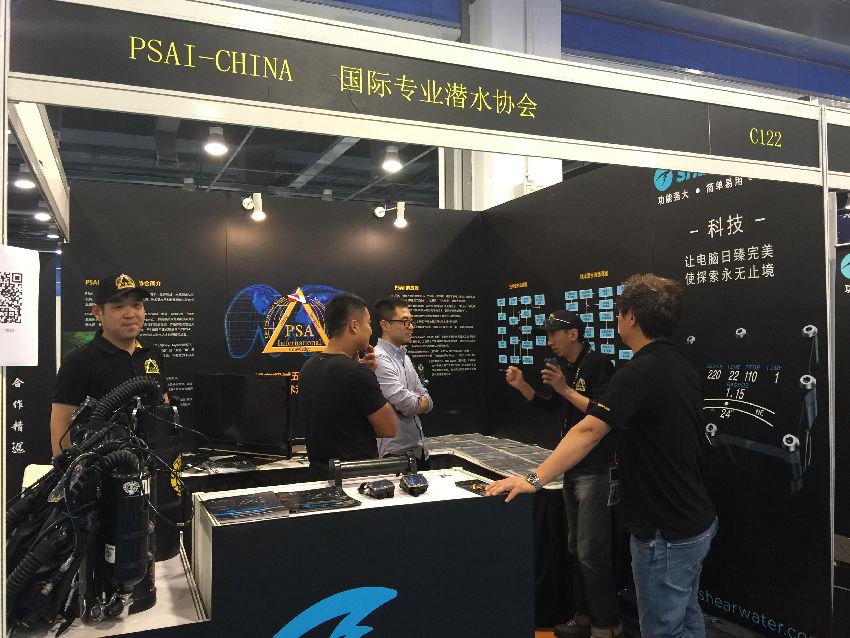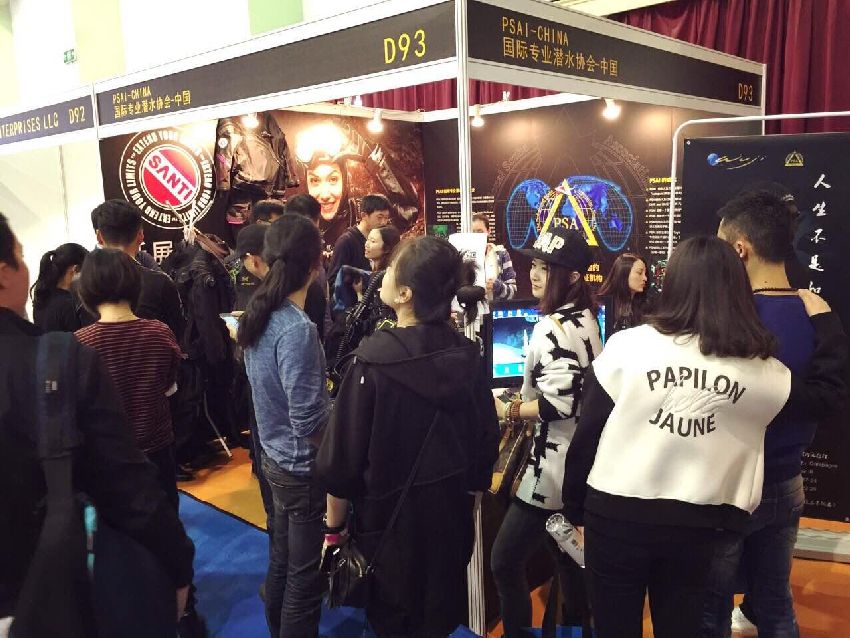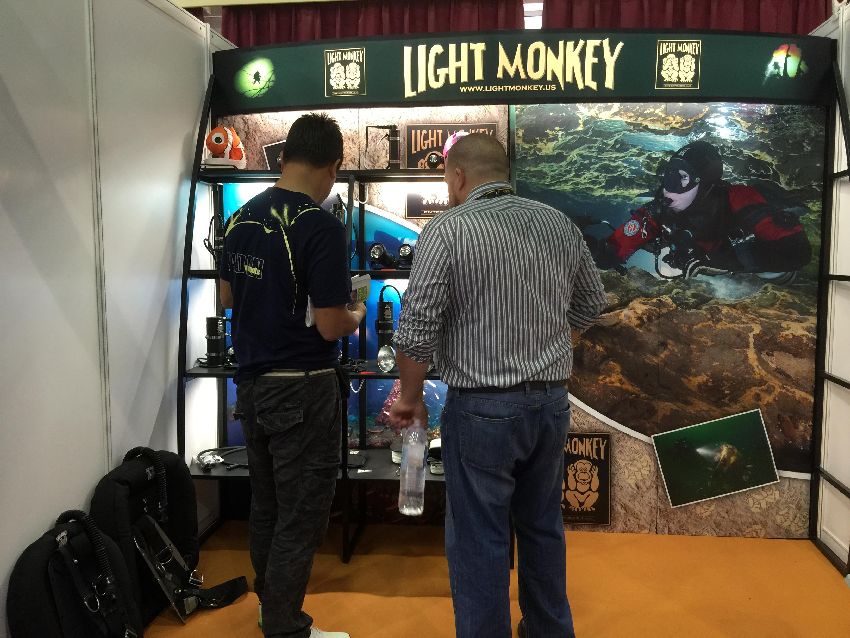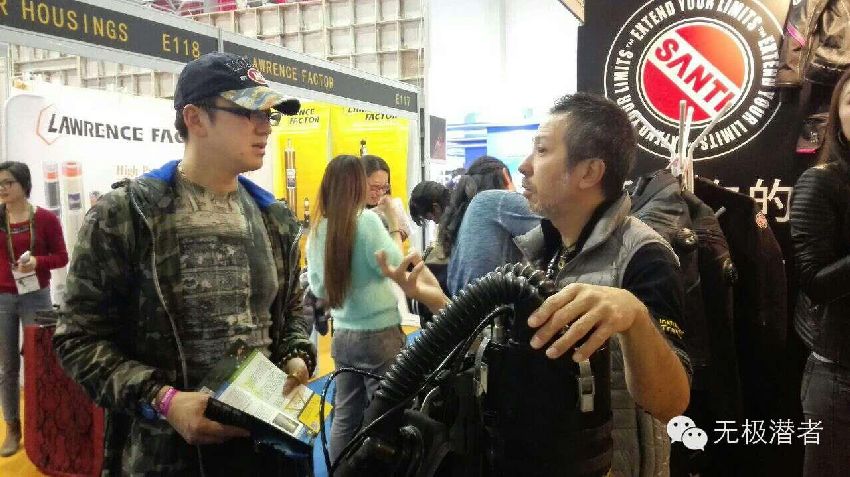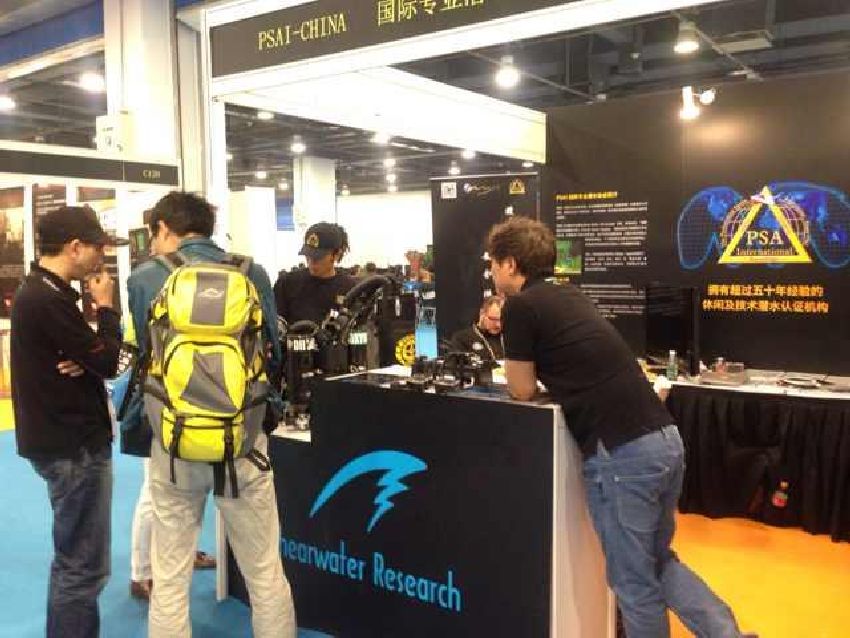 在本届中国国际潜水展(DRT)上,组委会邀请PSAI中国区总监李旭东先生参加了首次中国亚洲专业潜水高峰论坛,李旭东先生做了中国技术潜水发展的分析报告。
Mr. Gallup Lee, PSAI-China's training director, invited by the organizer for a presentation on "The development of Chinese technical diving" in the "The First International Diving Conference and Instructor Meeting of China"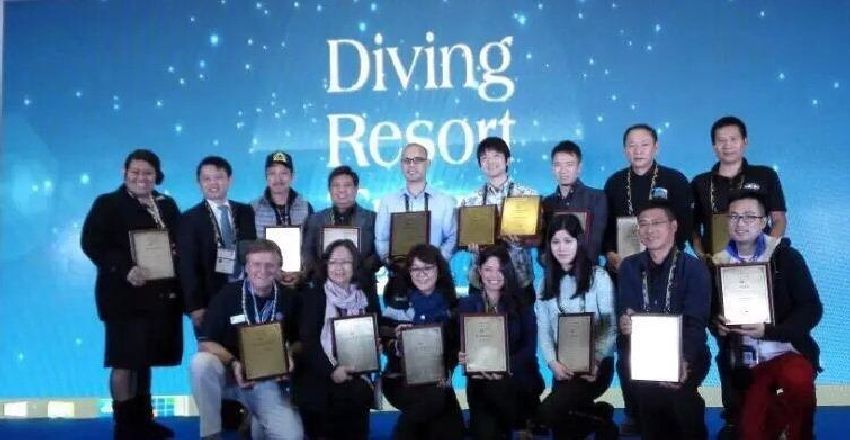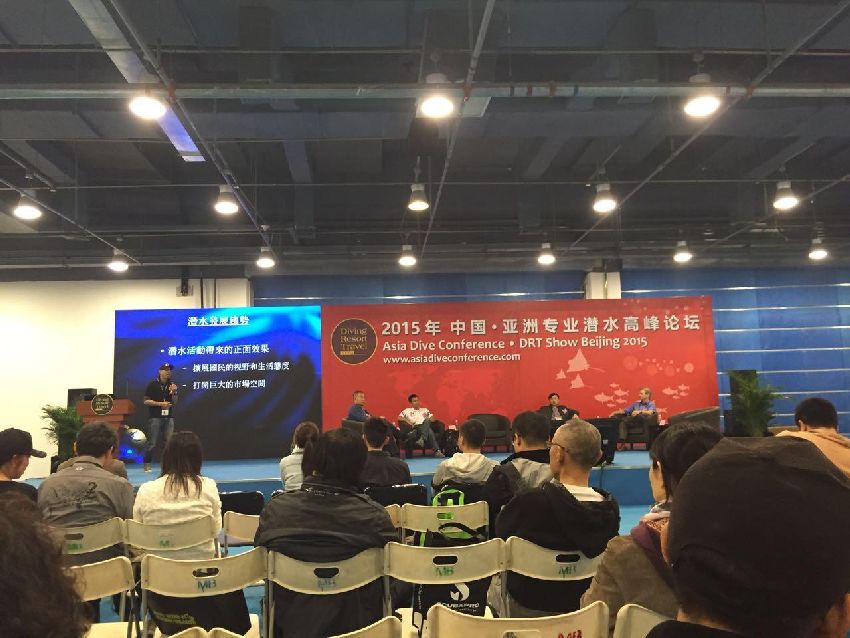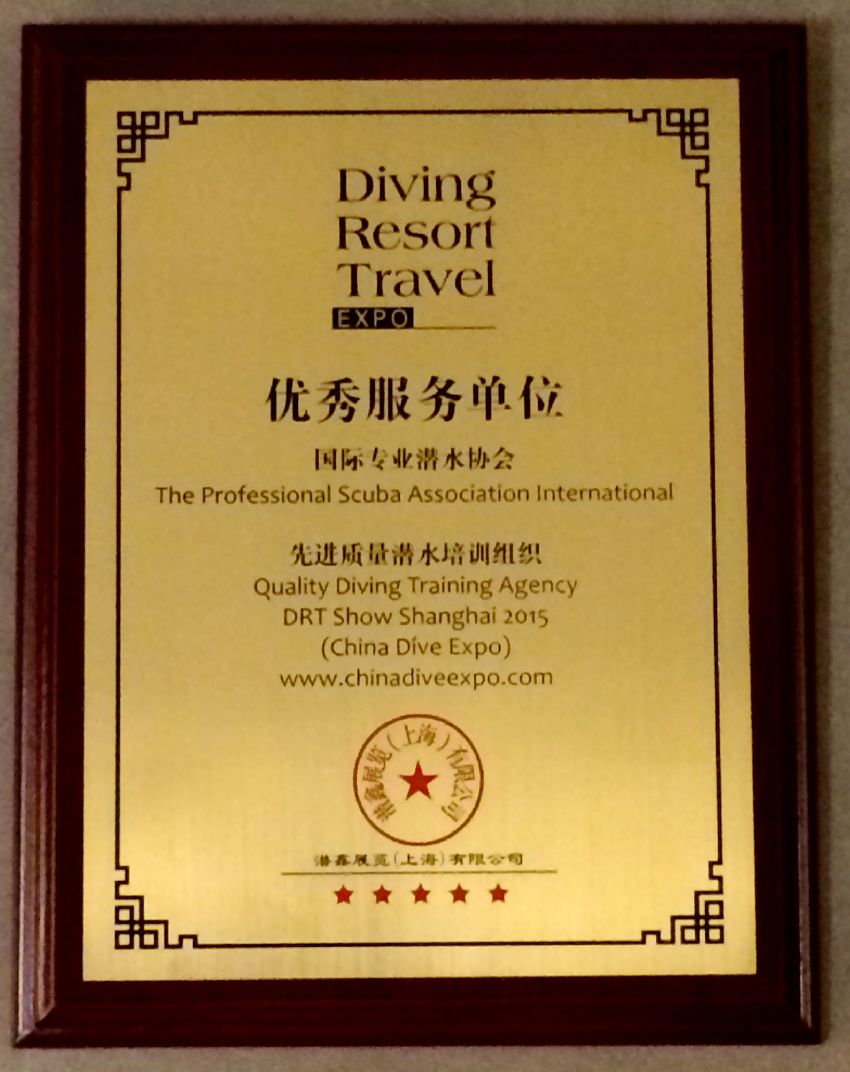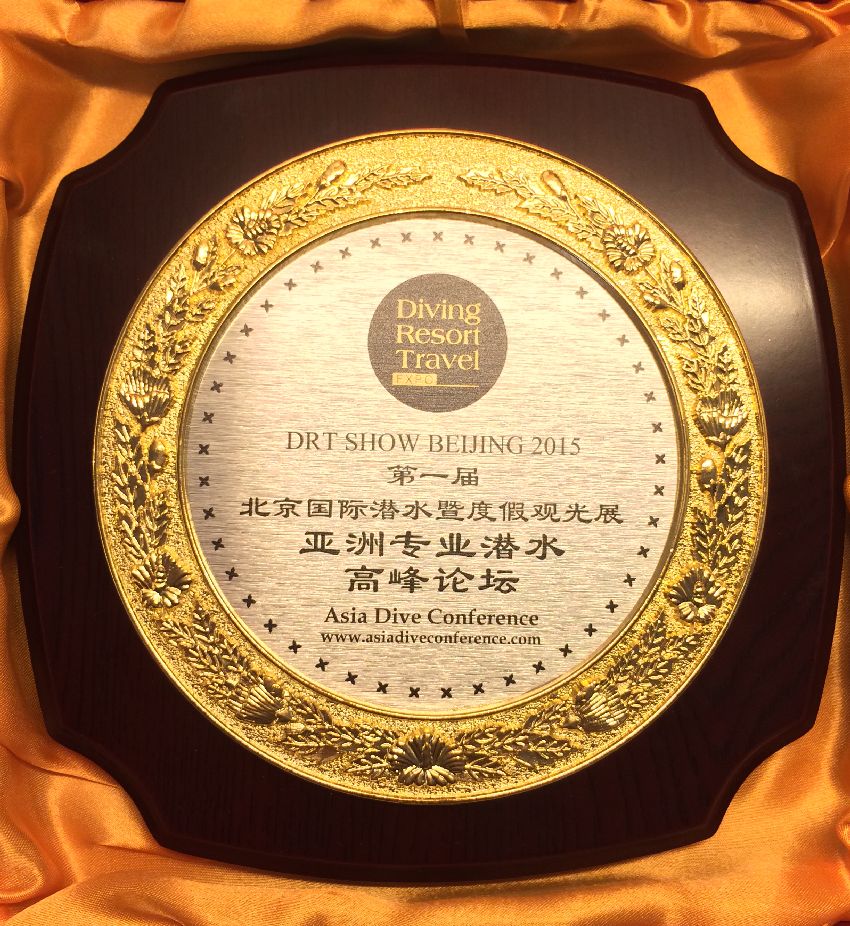 PSAI教练王文峰先生在展会讲座上做沉船潜水的分享
PSAI Instructor, Mr. Merox Wang during a sharing section on wreck diving.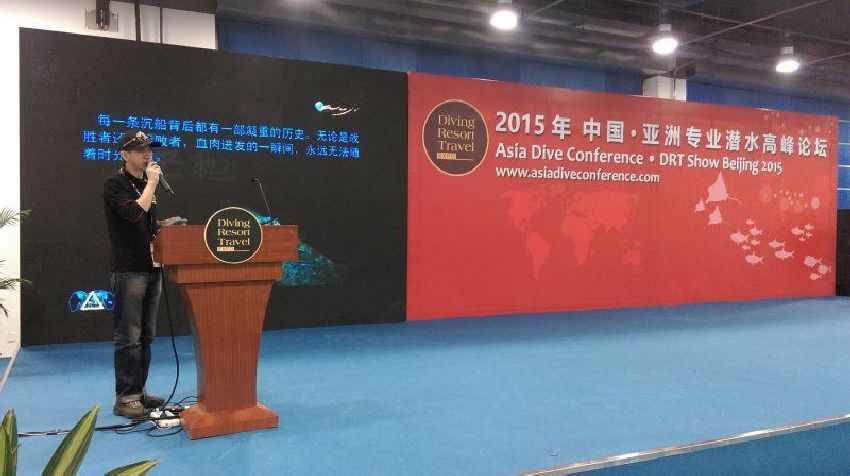 PSAI教练文稚平女士在展会上给到场的潜水员介绍学习ABC课程对于潜水生活的意义
Ms. Rebecca Wan, PSAI Instructor, presenting "How PSAI's ABC Course can improve your diving" to public.