PSAI Inducts the First Members of the PSAI Illuminato
The first members of the PSAI Illuminato were officially inducted on April 24, 2018 during a ceremony at the PSAI International Academy in Durado, Puerto, Rico.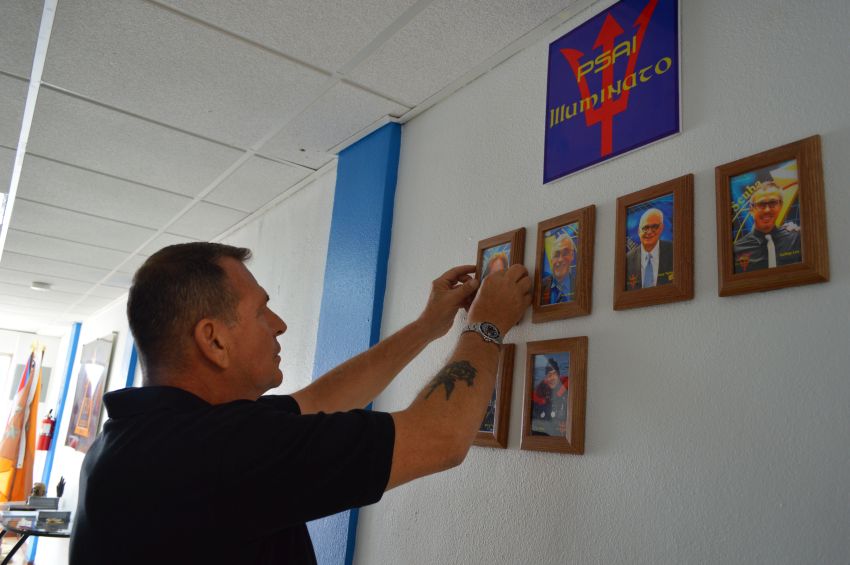 Those who are members of the PSAI Illuminato, represent qualified PSAI Professionals who have invested their time to come to the PSAI International Academy to participate in one or more of the PSAI I.Q. Level Professional Master Classes. This is a very challenging task, because the knowledge transfer is based on the most reliable and up-to-date research for the subject areas of the particular Professional Master Class taken. Note that each PSAI Professional Master Course is updated every time it is taught, with the very latest research from recognized experts and researchers throughout the world.
While PSAI Professional Master Classes have been taught since 2015 (first at PSAI Global Headquarters and now exclusively at the PSAI International Academy's Conference Room Facility), it was decided that those PSAI Professionals, who have gone far beyond what is required to be a PSAI Instructor or Instructor Trainer to obtain very advanced knowledge in specific dive fields, should have special recognition and could help serve the PSAI Family by the special knowledge they have obtained in the PSAI Professional Master Classes they have taken. Thus, the PSAI Illuminato has been formed.
On the PSAI official Global Headquarters website (www.psai.com), there is now a section with the current PSAI Illuminato listed along with the PSAI Professional Master Courses they have participated in. Once having taken any particular PSAI professional Master Class, any PSAI Illuminato may participate in the same Professional Master Class at a future date, with no additional tuition, to get the very latest information and research in that particular dive field, as well as to review what they have previously learned.
Besides having access to the extensive PSAI International Academy Digital Library publications while at the PSAI International Academy, the PSAI Illuminato have access to a special closed reserved section of digital archive and publications.
Congratulations to all the initial PSAI Illuminato who are displayed on the Illuminato Wall at PSAI Headquarters South.